The Benefits of Using Facebook and Instagram Ads for Your Wedding Venue
As a wedding venue owner, you know that the key to success is getting your business out there. You need potential couples to see your venue and be aware of what you have to offer. One great way to do this is by utilizing Facebook and Instagram Ads.
With over 1 billion daily active users, Facebook is the ultimate advertising platform to help you get your message across in an effective, targeted way and bring more engaged couples to your site—and ultimately, book a wedding at your venue!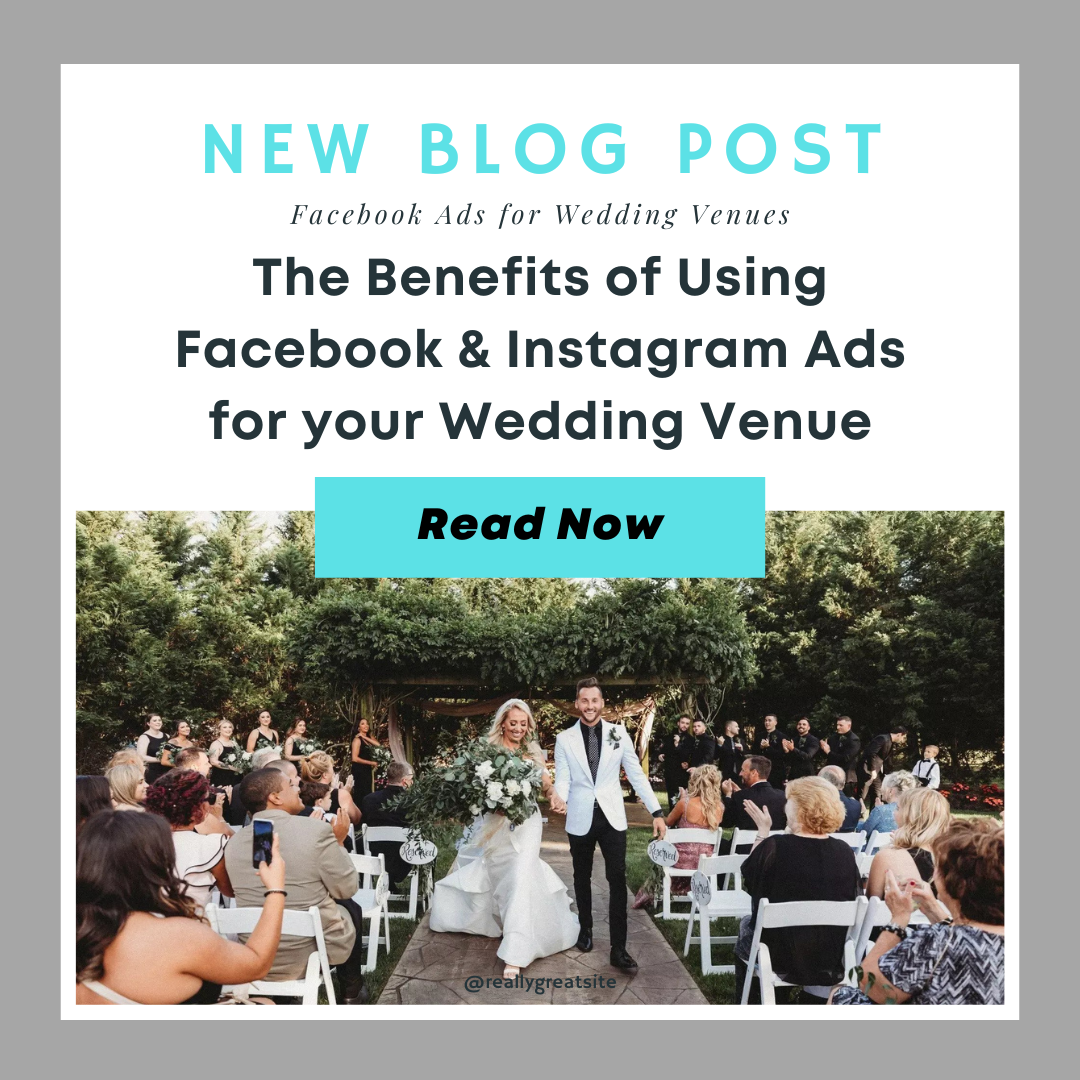 With that said, here are 3 BENEFITS of advertising on Facebook and Instagram for your Wedding Venue 👊
1. Detailed Targeting
One of the best features of Facebook and Instagram Ads is the ability to target a specific audience. You can narrow down the demographic based on age, gender, location, interests, and more. This allows you to focus on those who are most likely interested in booking your venue and increases the chances they will actually interact with your ad.
For example, if you are targeting people who are recently engaged or actively searching for wedding venues on the internet, you can target these exact interest and use location-based targeting and target those people who live near your venue or even within a certain radius of it.
2. Cost Effective Advertising
Another great benefit of using Facebook Ads for your wedding venue is that it's cost-effective compared to other forms of advertising such as WeddingWire & The Knot, Bridal Magazines, and SEO. With Facebook Ads you only pay when someone takes action on your ad (like clicking through to your website) which means you don't waste money showing it to people who aren't interested in what you have to offer. Additionally, with a few clicks, you can easily adjust how much money you want to spend per day or set a maximum budget so that the amount never exceeds what you want to pay.
3. Analytics and Data
Facebook provides detailed analytics that allows you to track how well each ad campaign is performing and make adjustments accordingly. This information includes how many people saw each ad, how many interacted with it (clicked on it), how much time they spent looking at it, etc., as well as demographic information about who engaged with the ad such as age range, gender breakdown etc.. By having access to this data, you can quickly determine what types of ads are resonating most with potential customers so that you can adjust future campaigns accordingly.
In conclusion, Facebook Ads are an incredible tool for any business looking to increase their visibility online and reach potential clients in an effective way – especially wedding venues! Not only does it allow for targeted reach, but with Facebooks Detailed Analytics, measuring performance easier than ever before! So if you're looking for an easy way to boost bookings at your wedding venue then consider scheduling a call with our team at Hitched Marketing to see how if can help you generate more leads using Facebook Ads.